Gate Operators & Electronic Access
What do you pay for?
When your safety and security depends on reliable entry and egress through automated gates, there is no room for second best. A gate left open invites crime, and an inoperable gate can prevent access to your business or endanger your people. That's why we install only the leading brands of dependable gate operators, actuators, and electronic access systems. Our expertly installed gate operator systems can give you peace of mind when leaving your business or property unattended.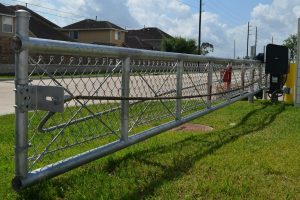 Secure Houston Gate Operators
Like all automated systems, the reliability and dependability of gate operators depend on the quality of the installation. We can provide a cost effective operator to fit your specific needs. We understand automatic gate operators–it's the reason we are called "The Commercial Fence Professionals".
When you work with us you get more than just a product. You get a relationship with us that will last as well. Once we have completed our work you can call us anytime for Repairs and Maintenence! Learn more about that on our page about Repairs and Maintenence.
Dependable Automation
Whatever your gate automation needs may be, we offer a variety of brand name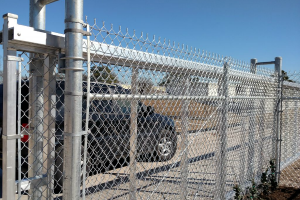 products that are built tough for dependable and reliable operation, every time they are needed. No matter what your fencing needs, adding a gate operator can enhance the look of your property, in addition to the functionality of nearly any style of fencing!
One of the best parts about our automated fence and gate operators is that they actually work! We're so dedicated, we only get our parts from the highest quality name brand labels made from the best engineers and mechanics in the world!
Looking for something with a little more security? Check out our options for high-security fencing!