Commercial Fence Professionals
C & C Fence values your business and we understand that the appearance, reliability, and security of your property is important. Not only that, but we also understand that your return on investment is just as important. That's why we use products and installation methods designed to meet the demanding needs of business, industry and public institutions. After all, C & C Fence is known as "The Commercial Fence Professionals" for a reason.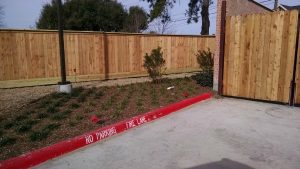 OUR BUSINESS ONLY USES THE RIGHT PRODUCTS
We offer a full line of brand name commercial products. Whether your concern is aesthetics, privacy, security, or public safety. Our product knowledge, experience, and low-cost installation can provide long lasting, cost effective solutions for all your fencing needs.
WE INSTALL IT RIGHT THE FIRST TIME
Your survey points are accurately followed to assure proper placement. All post holes are accurately drilled or hand dug. Posts and frames are plumbed and leveled and properly set with concrete. All work is thoroughly inspected both during and once again after the installation is complete.
C & C fence and its people are ready to make your next fencing project a success. Give us a call, and speak with one of our knowledgeable sales people. Are you ready to finally get that security and safety that comes alongside having a beautiful design of your own choosing?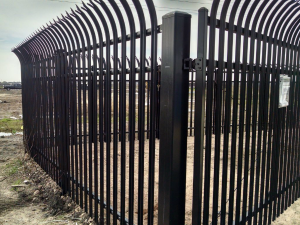 Even though finding the right person for the job can be a real hassle, C & C Fence can help. Why not let us make the choice clear for you? We're the best option for Commercial Fence Installation!
To learn more about the type of projects we do, please visit some of these pages on our website!