We Install Products Built for Work Not Play . . .
Tennis Courts, Basketball Courts or Soccer and Baseball Fields may sound like child's play, but there not. Recreational properties are big investments and require materials and installations you can depend on for many years to come.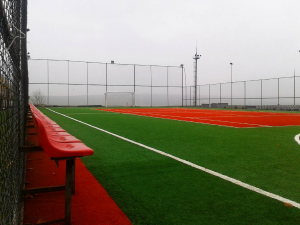 We are specialists at recreational fencing applications and we use products designed specifically for recreational purposes. It's the reason we are called "The Commercial Fence Professionals".
PRODUCTS AND INSTALLATION METHODS THAT DON'T PLAY AROUND
Building a reliable sports court or little league backstop isn't child's play. It takes more than just practice, it takes experience, knowledge, and products designed to stand-up to the competition season after season.